Our Airbus A318-100 is the smallest of our Airbus fleet, with 32 seats. Its modern, spacious cabin and comfortable interior mean it is perfect for small groups, high-end travel and music tours where more personal space is required. It is available in an all-white exterior allowing for easy application of branding.
The 32 identical seats are arranged in a four-abreast layout with a generous 72-inch pitch, and convert to six-foot fully lie-flat beds with ample stowage. Each seat offers superb comfort, with a moveable leg rest, head rest, individual tray table, reading light, air vent, privacy screen, and two in-seat power sockets.
The cabin can also be converted to a club-four setting, with four seats around a table that is ideal for working and dining, and can even be transformed into a card table for added enjoyment. This layout gives 30 useable seats for take-off and landing, with 28 of these converting to fully lie-flat beds.
The aircraft has a superb range of around 3,600nm (around seven hours and 30 minutes of flying time), and can fly into smaller regional airports because of its short-field performance.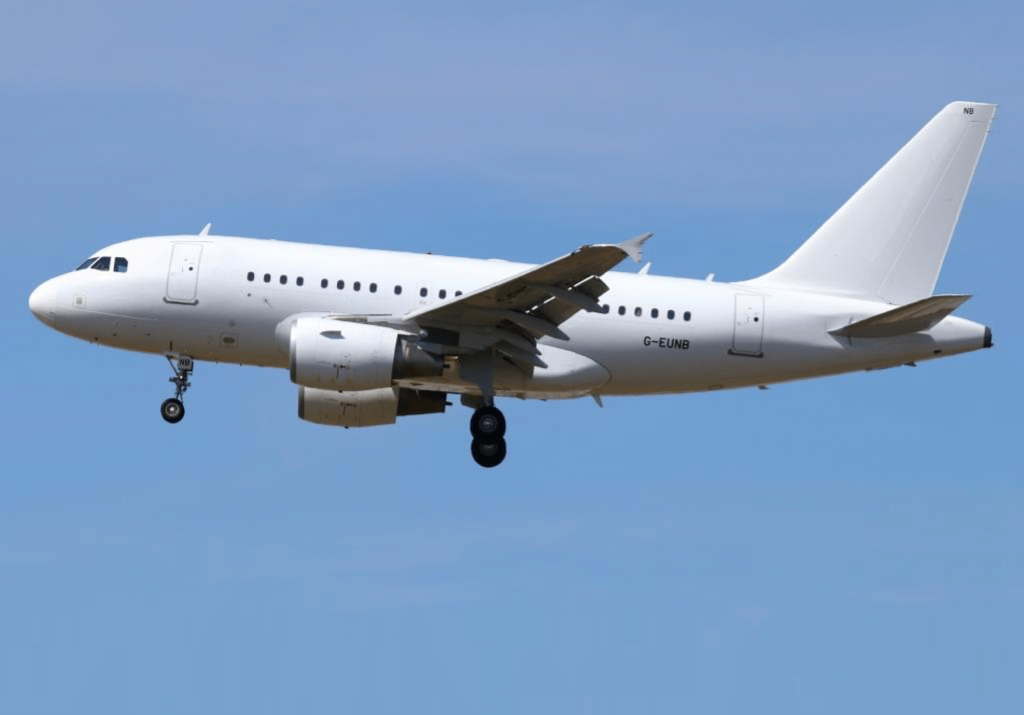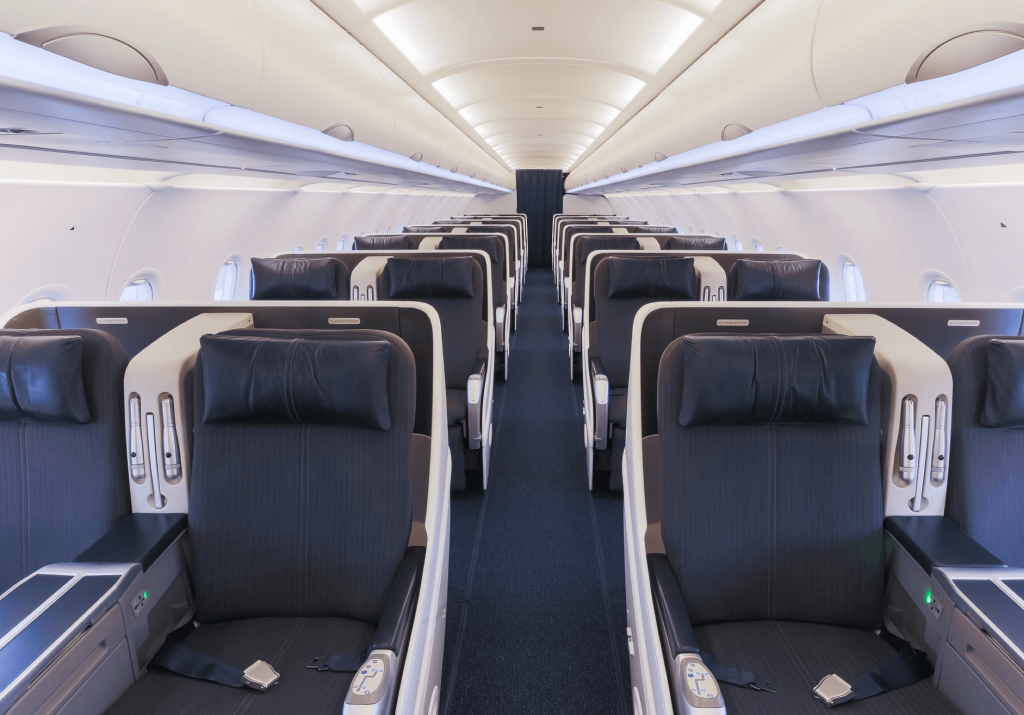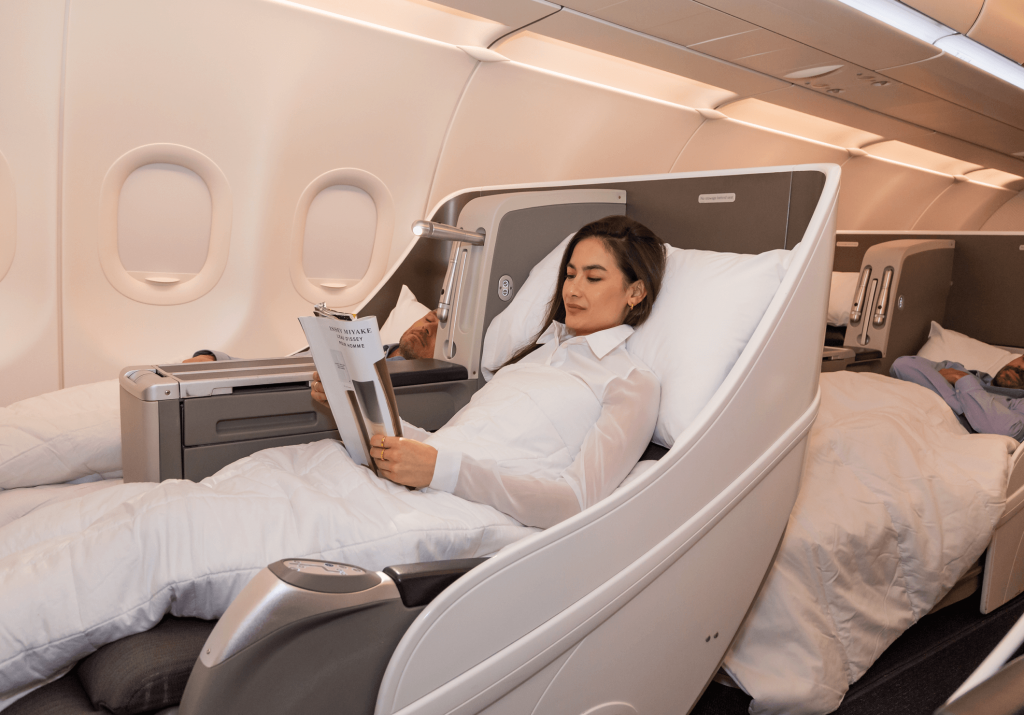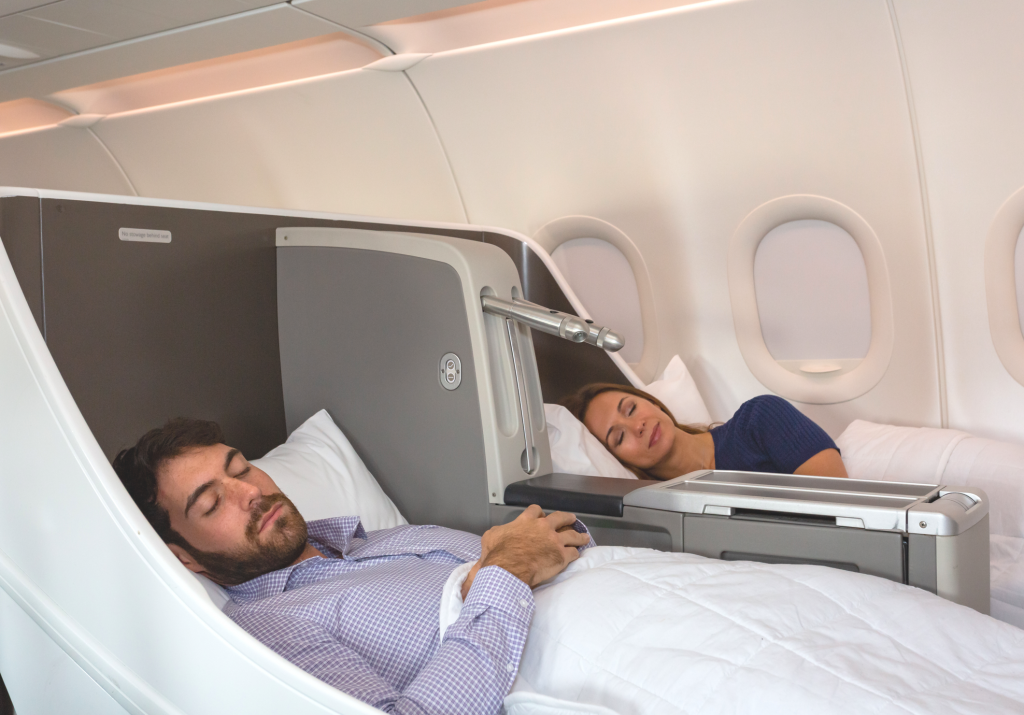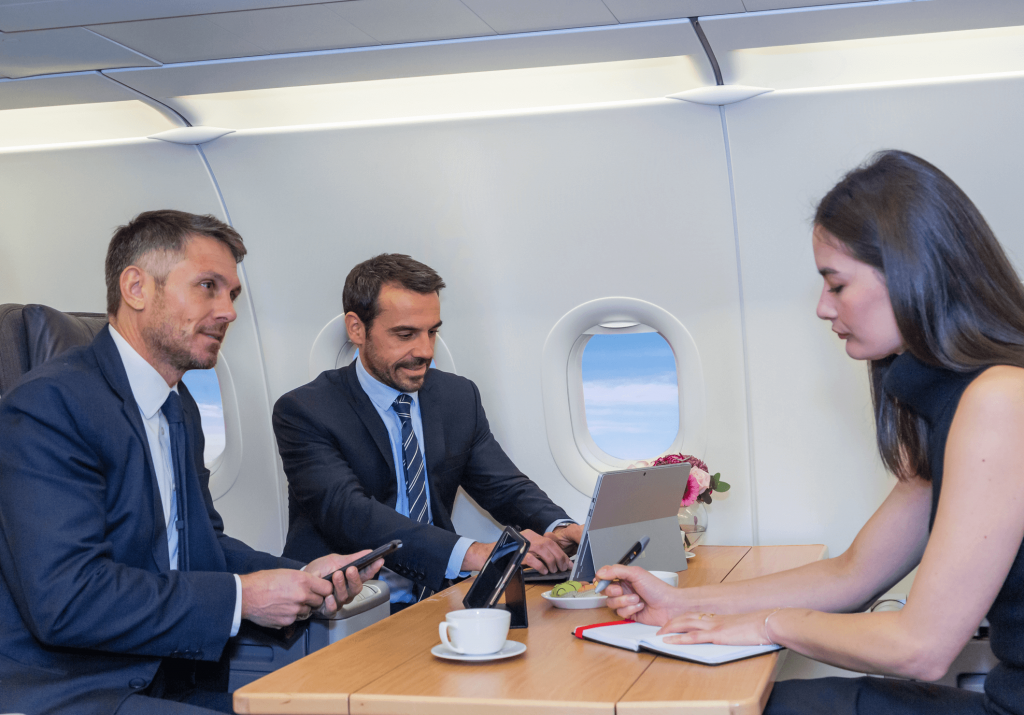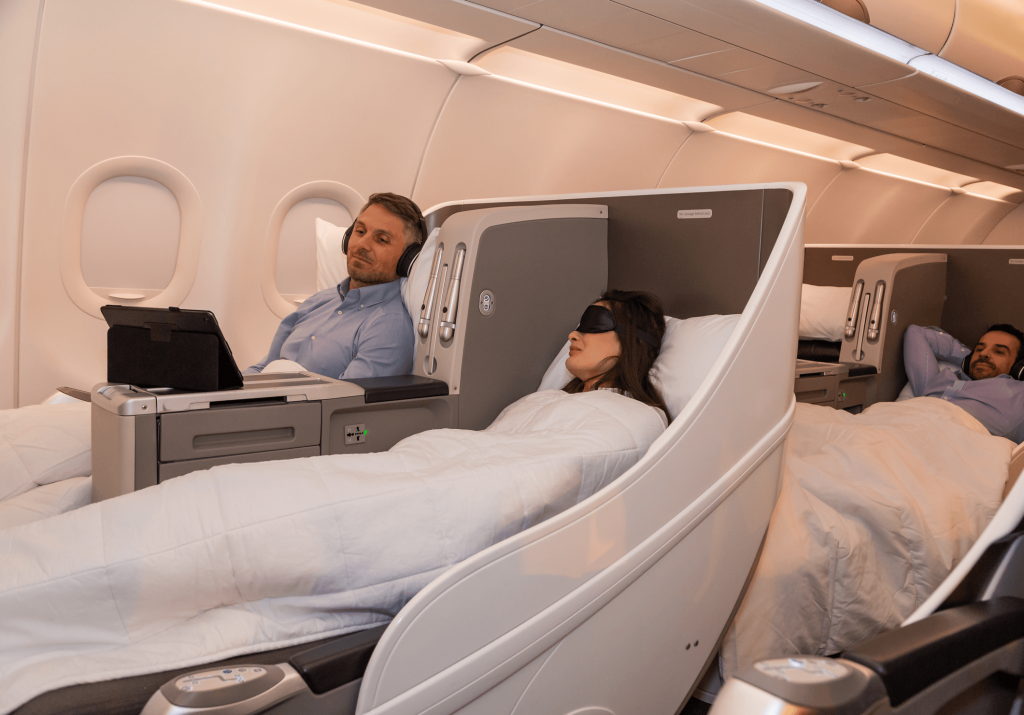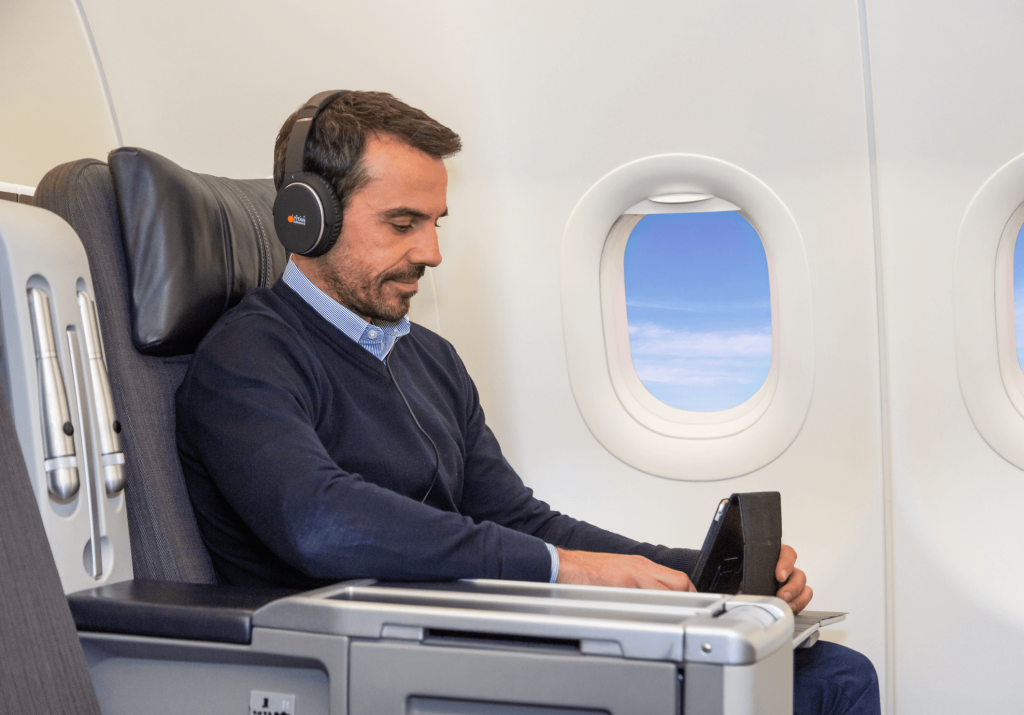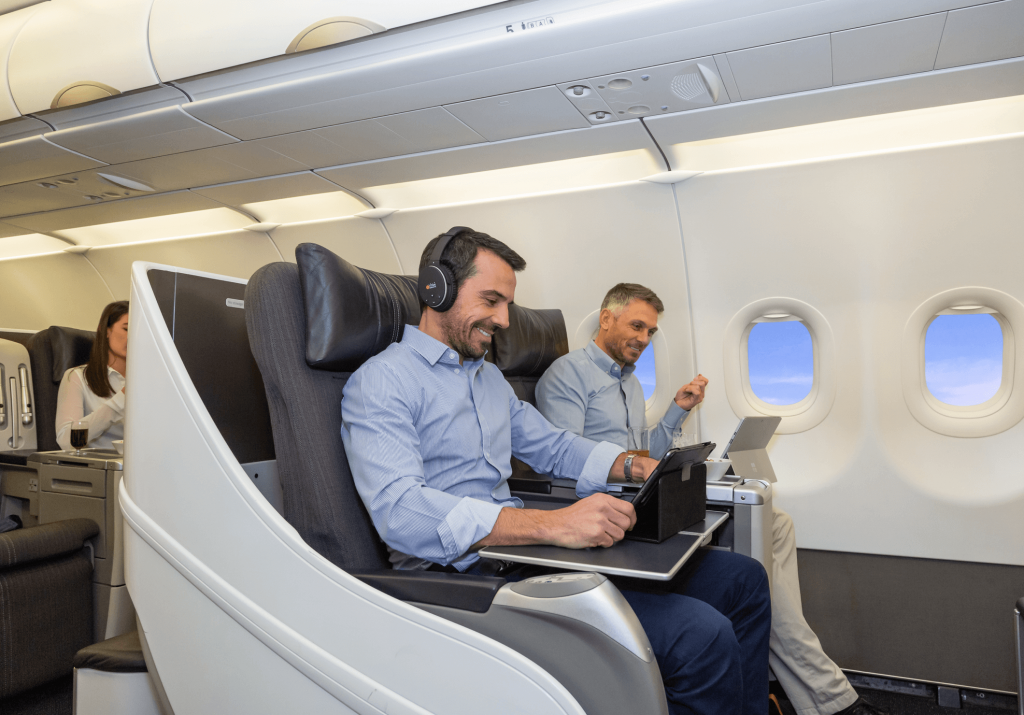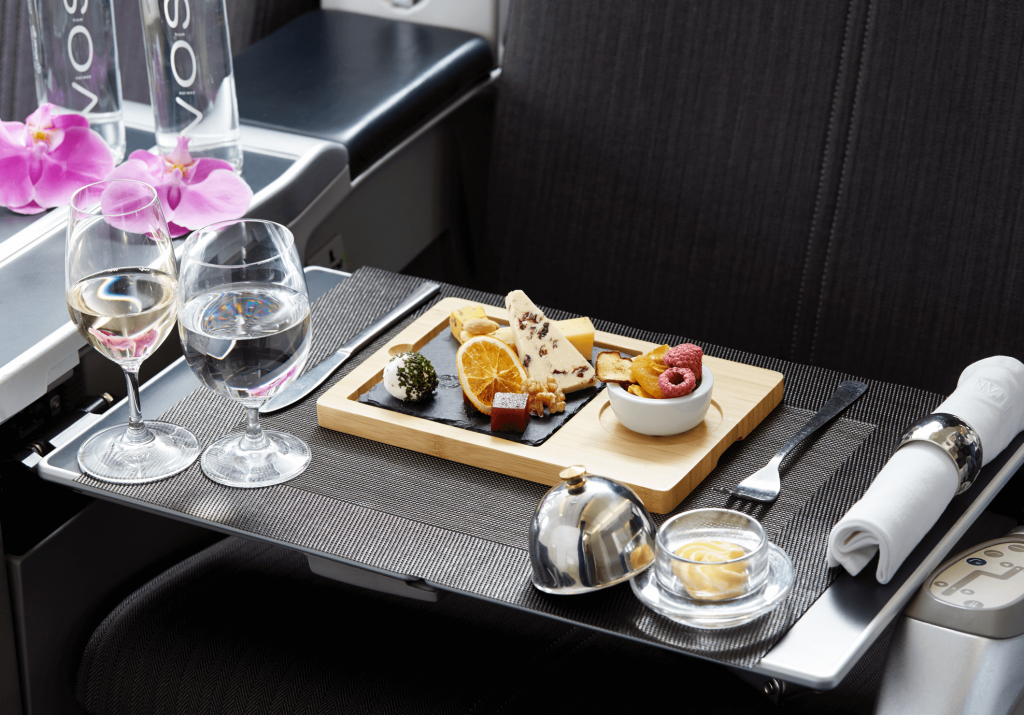 Specifications
Modern, bright, spacious cabin
All-white exterior for easy exterior decal application
32 identical seats with a generous 72-inch pitch that convert to six-foot fully lie-flat beds
Each seat has two in-seat power sockets and its own individual tray table, reading light, air vent, privacy screen, and ample stowage
ETOPs 180 capable
Able to operate in low visibility and poor weather conditions (Cat IIIB full Autoland)
Short-field performance allows operations into smaller regional airports
Aircraft range 3,600nm (7 hours and 30 minutes of flying time)
Cruise speed of 540mph
Cruising altitude 39,000ft
Downloads