In the autumn of 2022 Titan Airways proudly hosted the FIFA World Cup Trophy Tour by Cola Cola, an opportunity for football fans around the world to see the iconic trophy before the tournament kicked off on 20th November.
Titan was chosen by Coca Cola for the second time, following our successful completion of the 2018 Tour.
The 2022 Tour, operated by one of our A320 aircraft, began on 24th August in Seoul, Korea Republic, and made stops in more than 50 countries, including all 32 qualifying nations. In addition to the trophy, representatives from Coca-Cola, FIFA and supporting agencies were onboard, along with journalists, camera crews and a security team.
Our aircraft, registered, G-POWM, was transformed inside and out for its privileged role. The customised aircraft has been photographed around the world.
We are very proud of our delivery of this challenging project, which was all arranged at relatively short notice, and our thanks go to all the dedicated individuals at Titan, both behind the scenes and onboard the aircraft, who so worked hard to make it such a success.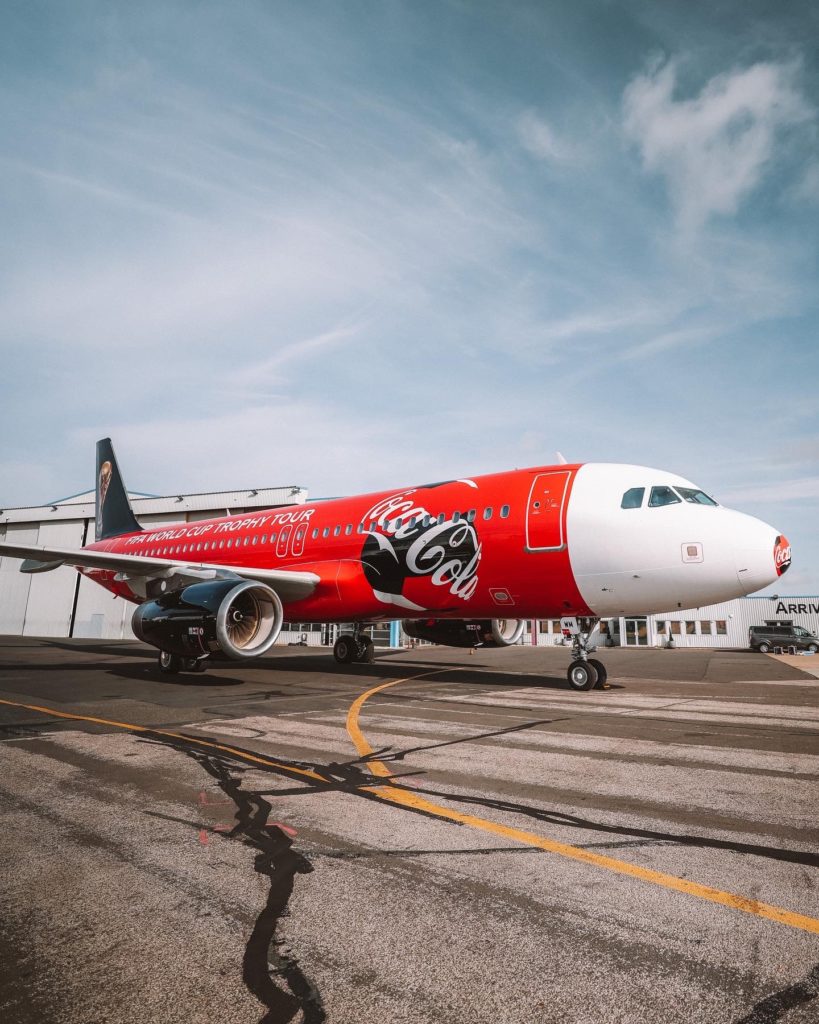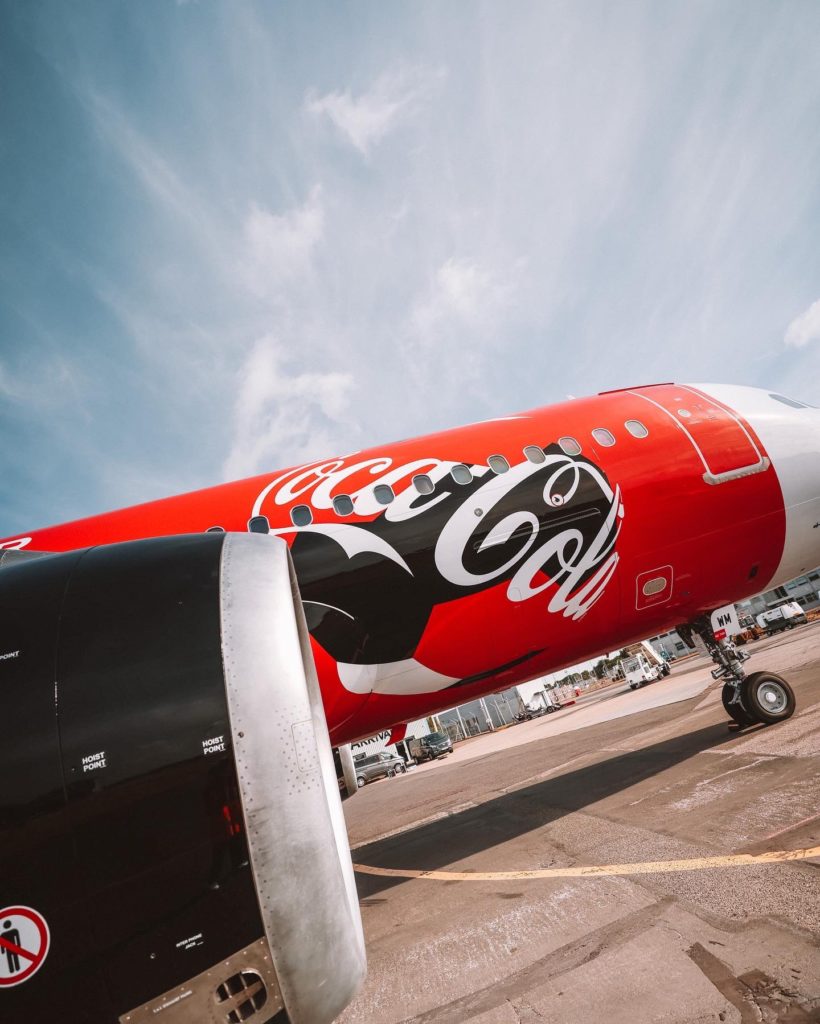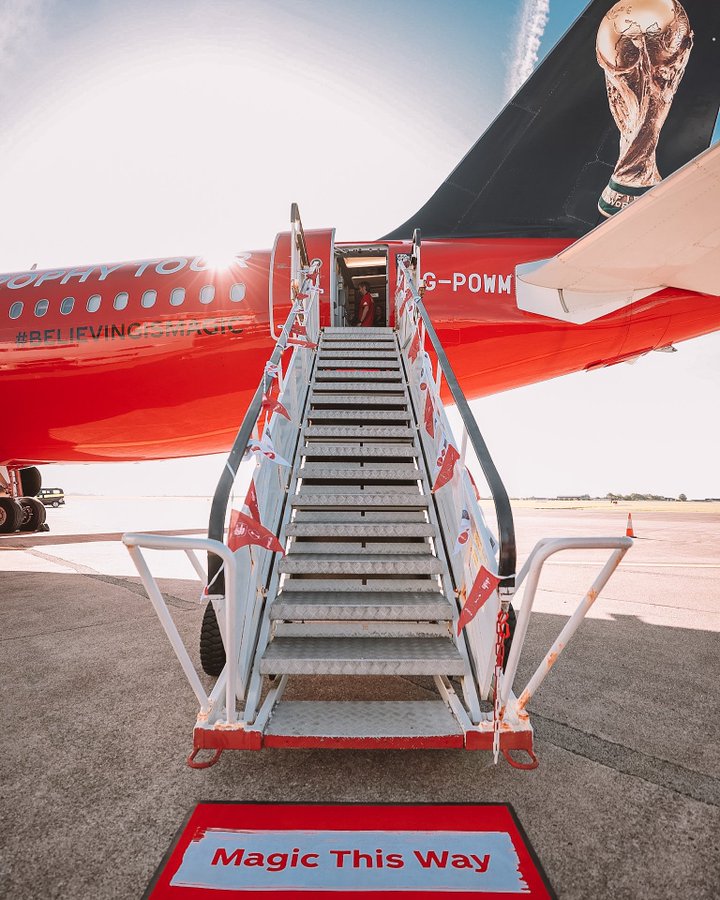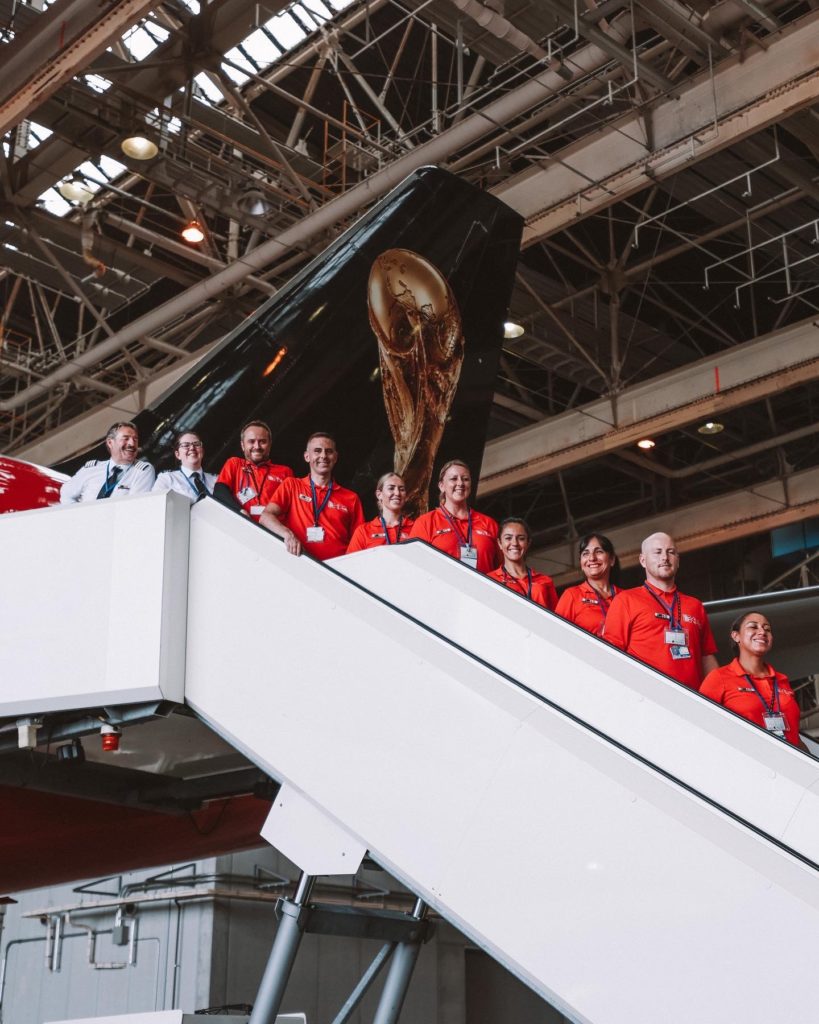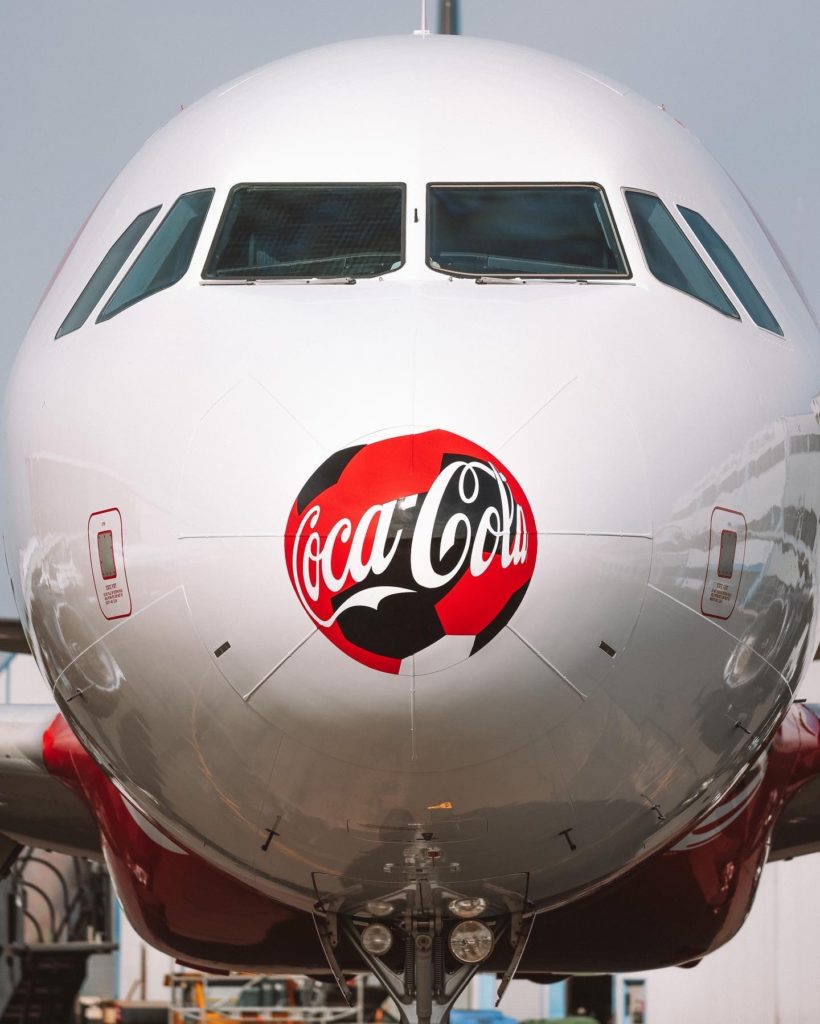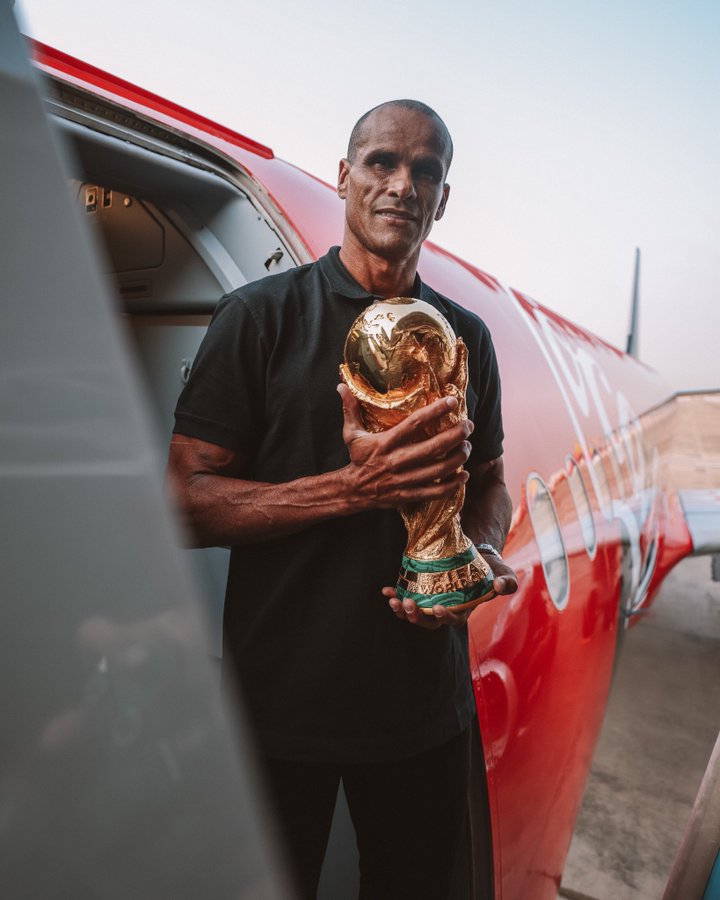 The tour visited:
Seoul, Korea Republic
Tokyo, Japan
Sydney, Australia
Tehran, Iran
Accra, Ghana
Dakar, Senegal
Yaounde, Cameroon
Casablanca, Morocco
Tunis, Tunisia
Lisbon, Portugal
Madrid, Spain
Split, Croatia
Belgrade, Serbia
Warsaw, Poland
Amsterdam, Netherlands
Copenhagen, Denmark
Berlin, Germany
Brussels, Belgium
Paris, France
Cardiff, Wales
London, England
Mexico City, Mexico
Monterrey, Mexico
Guadalajara, Mexico
Rio De Janeiro, Brazil
Sao Paulo, Brazil
Buenos Aires, Argentina
Montevideo, Uruguay
Quito, Ecuador
San Jose, Costa Rica
Los Angeles, USA
Dallas, USA
New York, USA
Toronto, Canada
Riyadh, Saudi Arabia
Doha, Qatar