Titan Airways' versatile fleet of modern aircraft ranges in size from 64 to 327 seats. We can refurbish our spacious cabins to cater for standard, business and VIP use, or procure aircraft for special projects. Our fleet can be customised with your branding or adapted for bespoke events. We've upgraded our fleet to offer the ultimate passenger comfort, and you can tailor our service to suit your budget and requirements.
If you need any more details or require any assistance, please contact us on either +44 (0)1279 680616 or [email protected]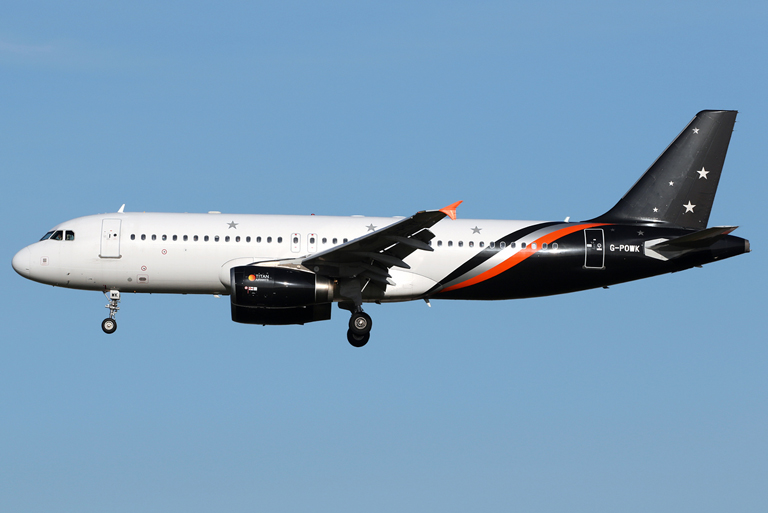 AIRBUS A320-233
The Airbus A320-233 is the most popular Airbus aircraft ever sold. Our clients love its contemporary style and bright, spacious cabin. It is fitted with superb Acro series 3 slimline seats, which have been ergonomically designed with comfort in mind. We offer a choice of two cabin configurations: 180-seat standard class and 168-seat split class.
---