We are the go-to carrier for bespoke passenger charter flights. Our clients include tour operators, cruise lines, sports teams, businesses, music and film professionals, humanitarian aid charities, oil and gas companies, government officials, the military, and more.
We pride ourselves on reliability, flexibility and exceptional standards of service.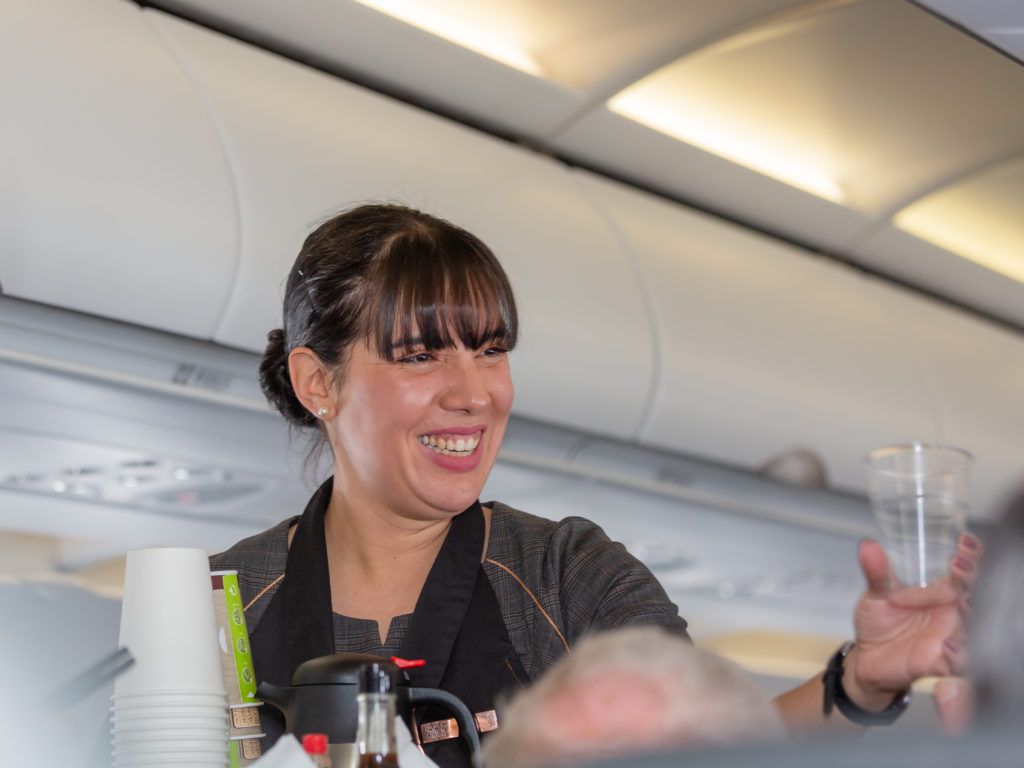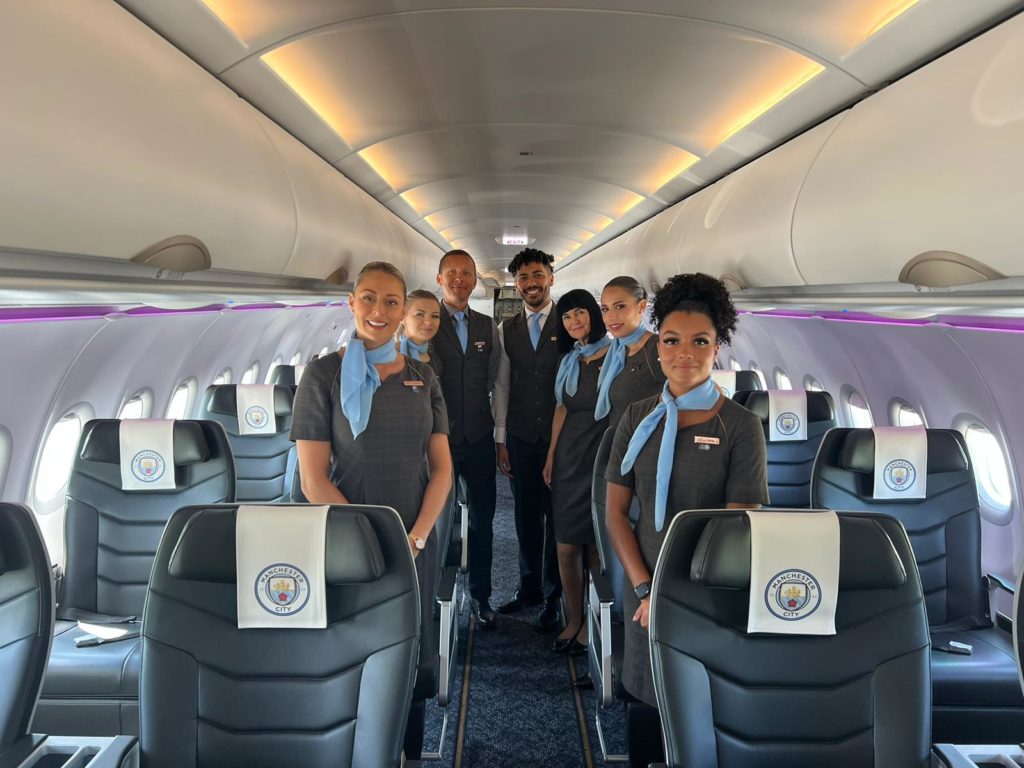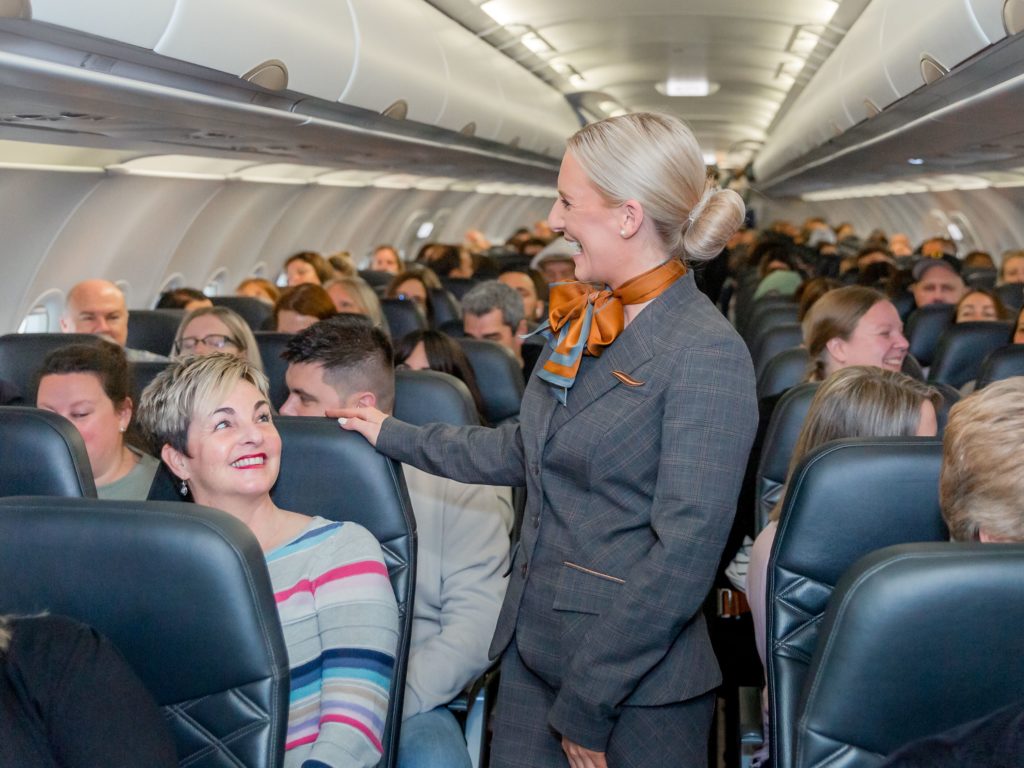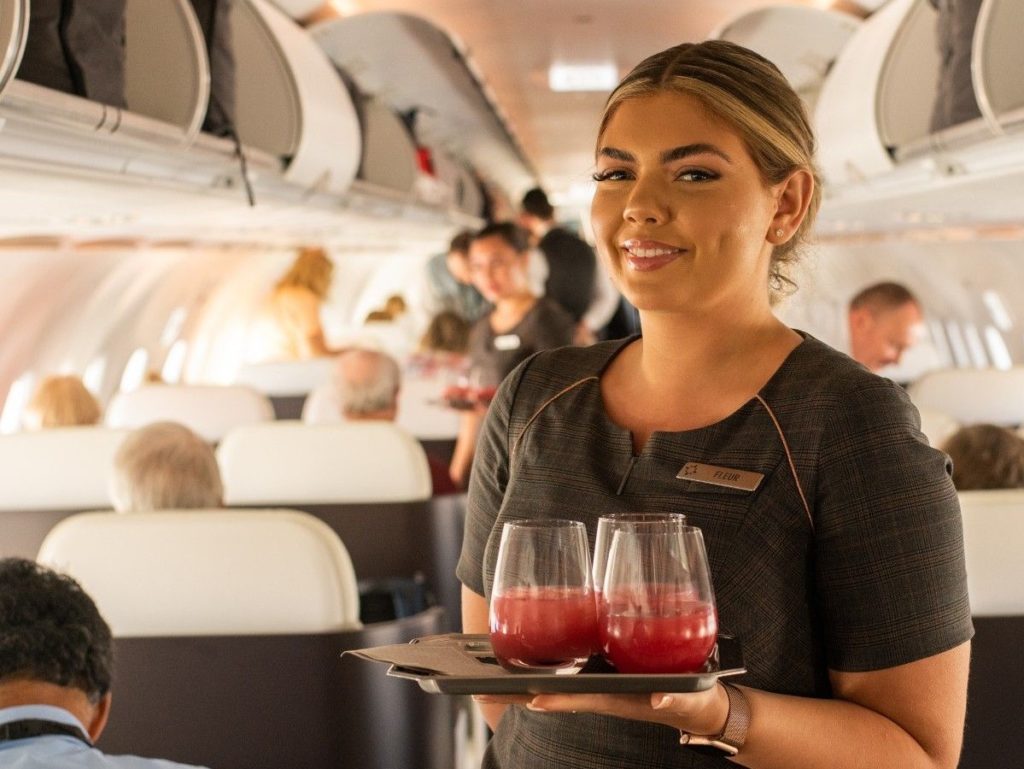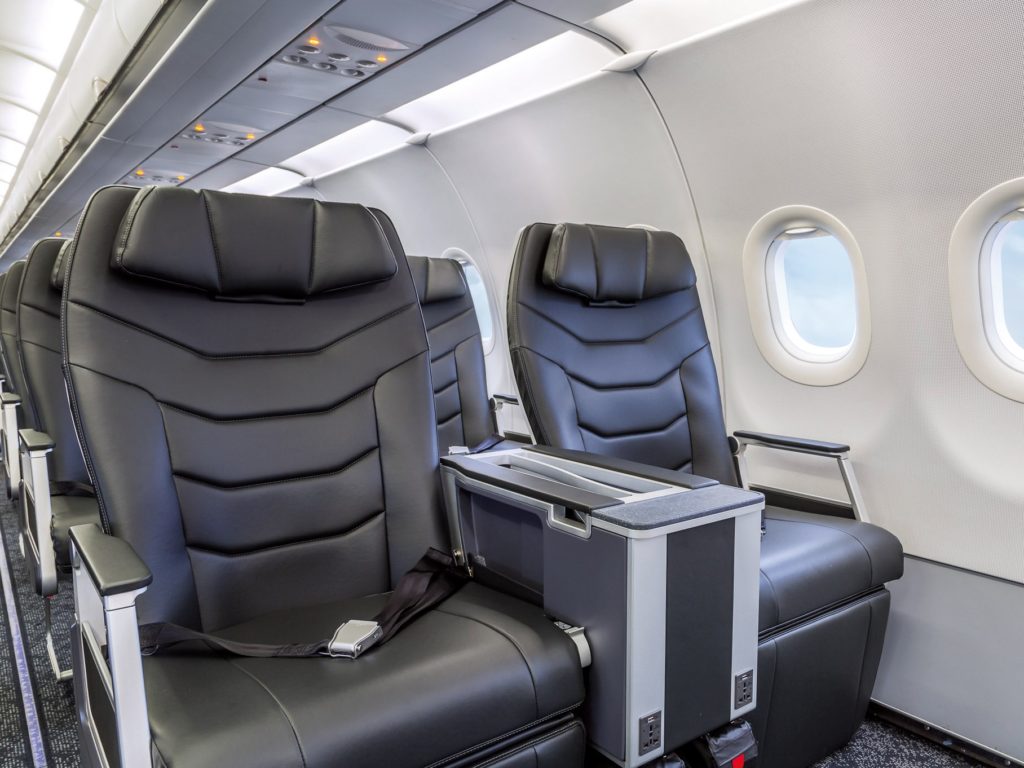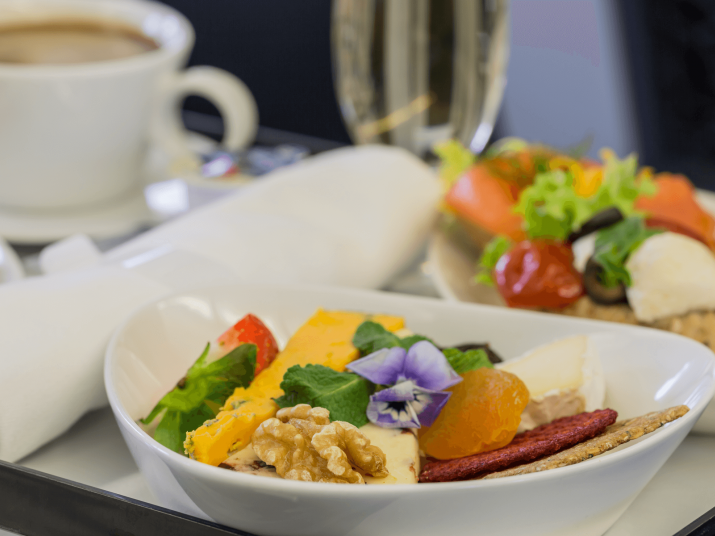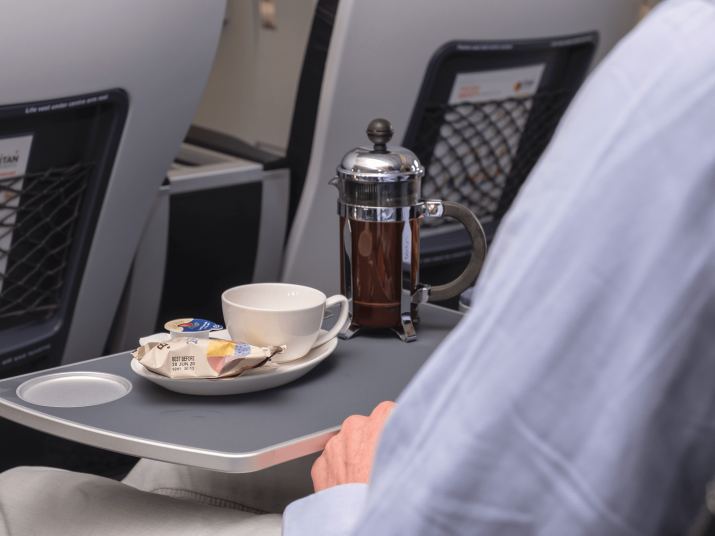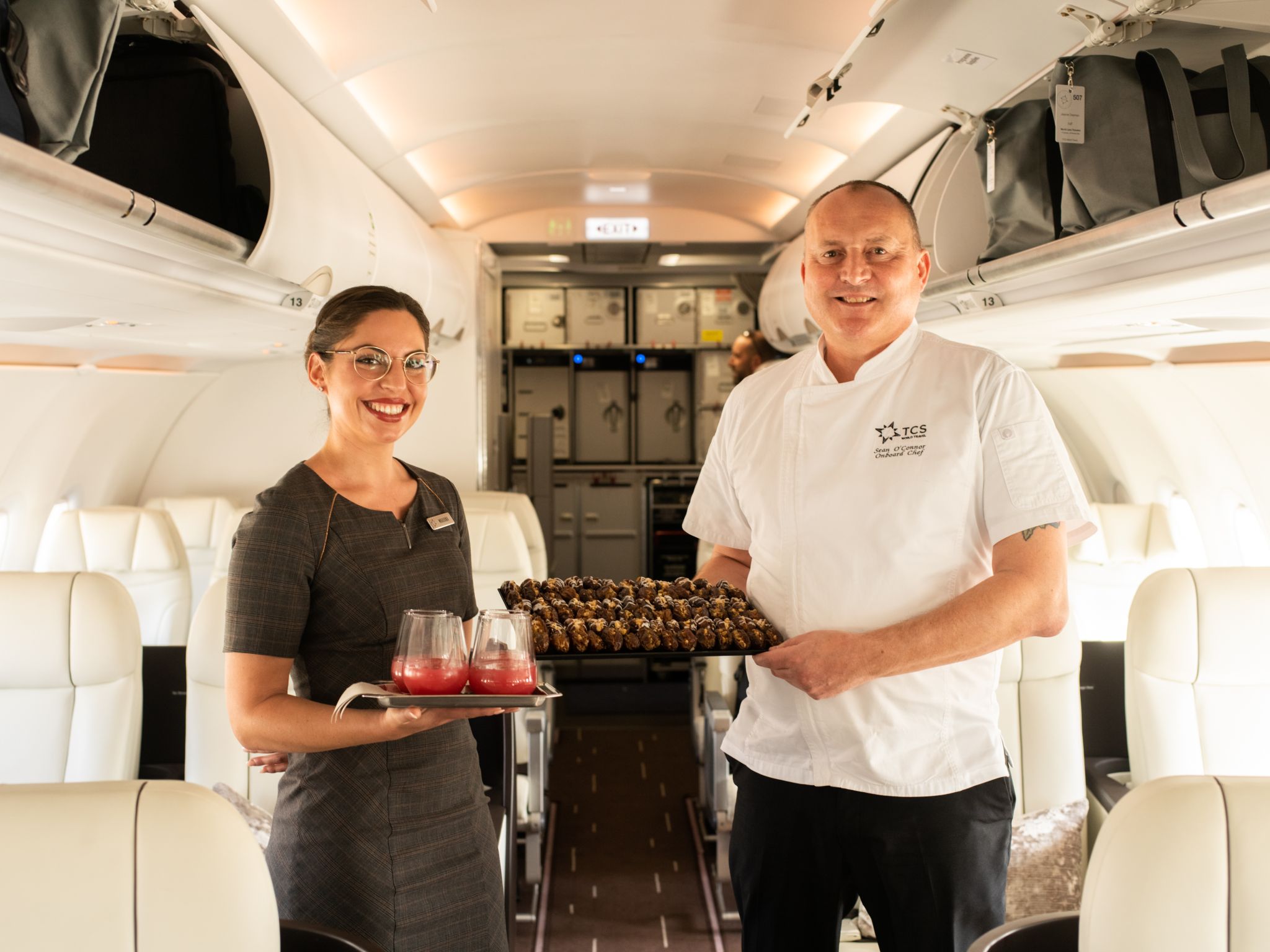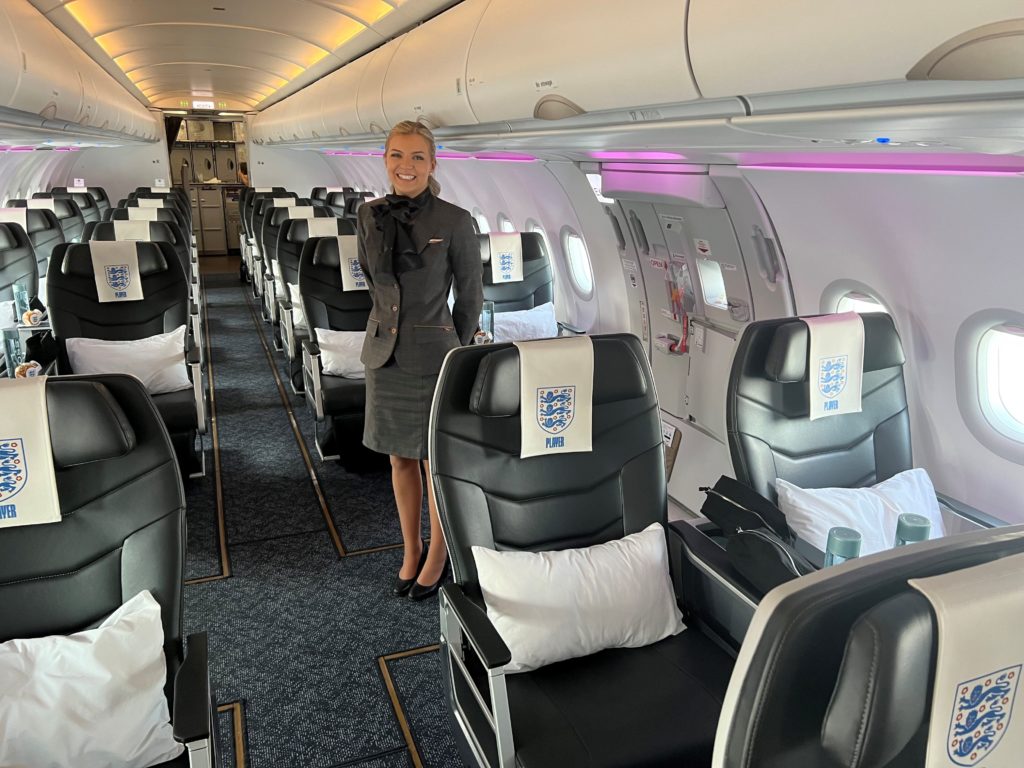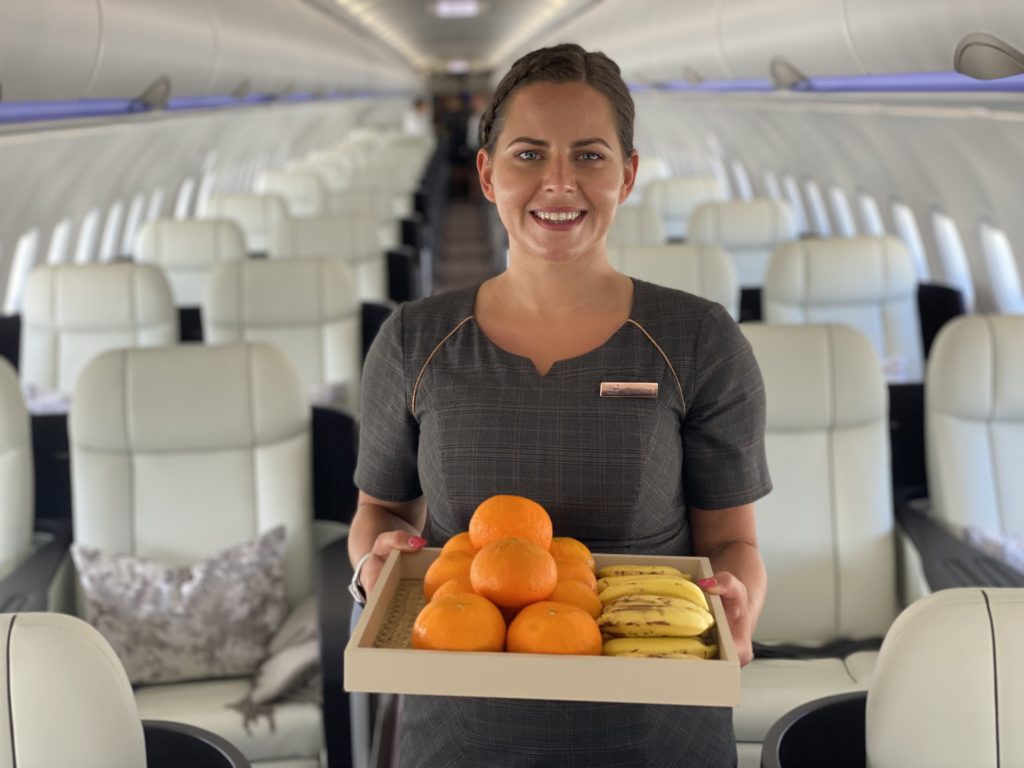 Our diverse fleet offers worldwide coverage. Wide-ranging seating capacity and adaptable cabin layouts mean that, whatever you need, we have a solution. We can also procure aircraft for specific longer-term projects and have experience in establishing remote bases for aircraft and personnel. For urgent, short-term requirements, we have aircraft and crew on standby, enabling a fast, decisive response.
Our onboard service can be tailored to suit you. Catering options range from buy-on-board kiosks to sumptuous multi-course menus.
We can customise the experience further, and put your company at the forefront of the flight experience, with branding opportunities inside and outside the aircraft. Over the years, our versatile fleet of modern aircraft has been repainted, reconfigured and even transformed into live music venues for specific corporate projects.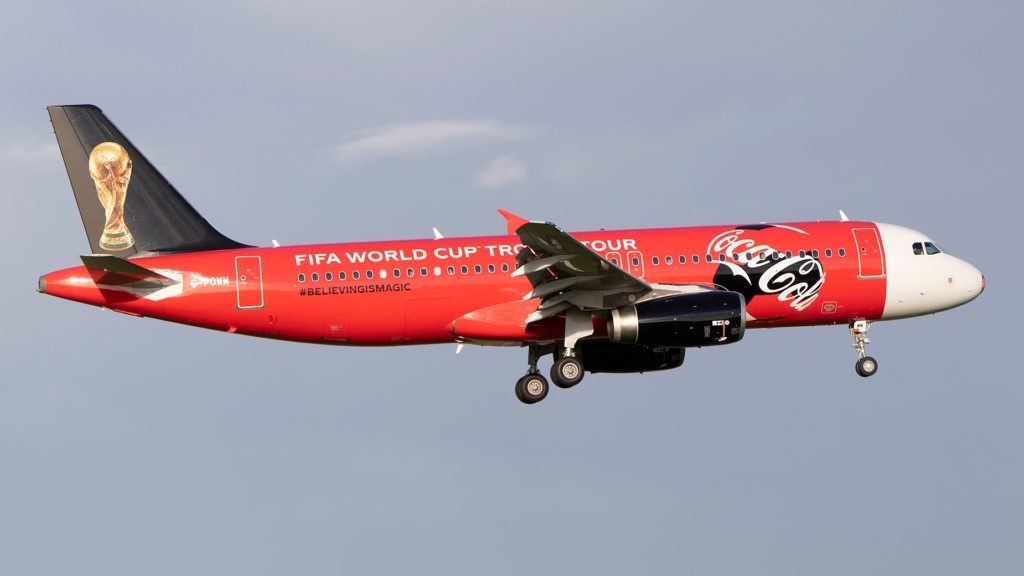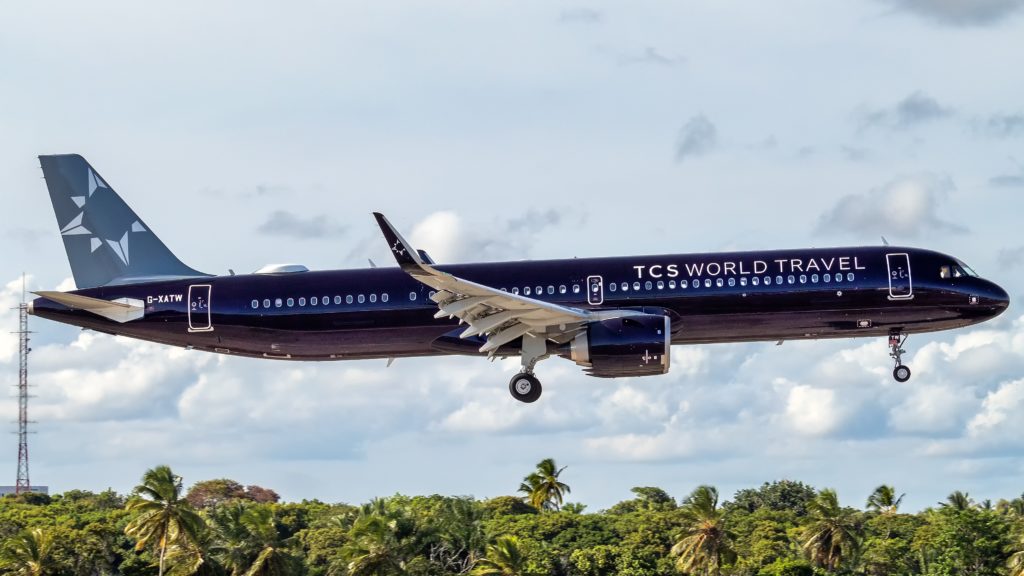 Your personal Titan Airways account manager will guide you through every detail of the operation, from the itinerary to specific handling requirements and the safe carriage of bulky, valuable equipment, however unusual your request may be.
Our dedicated operations team is on hand 24 hours a day, offering flexibility for any last-minute requests. Please contact us anytime on either +44 (0)1279 680616 or [email protected]
We are very proud of the food we serve and the choices we offer, from multi-course fine dining to a buy-on-board kiosk. Working with reputable suppliers worldwide, our in-flight services team has developed a variety of healthy meal options and can accommodate a wide range of dietary requirements. We also offer a selection of fine wines to accompany your meal.
We have a reputation for delivering challenging requests. Read about some of our more unusual projects and achievements.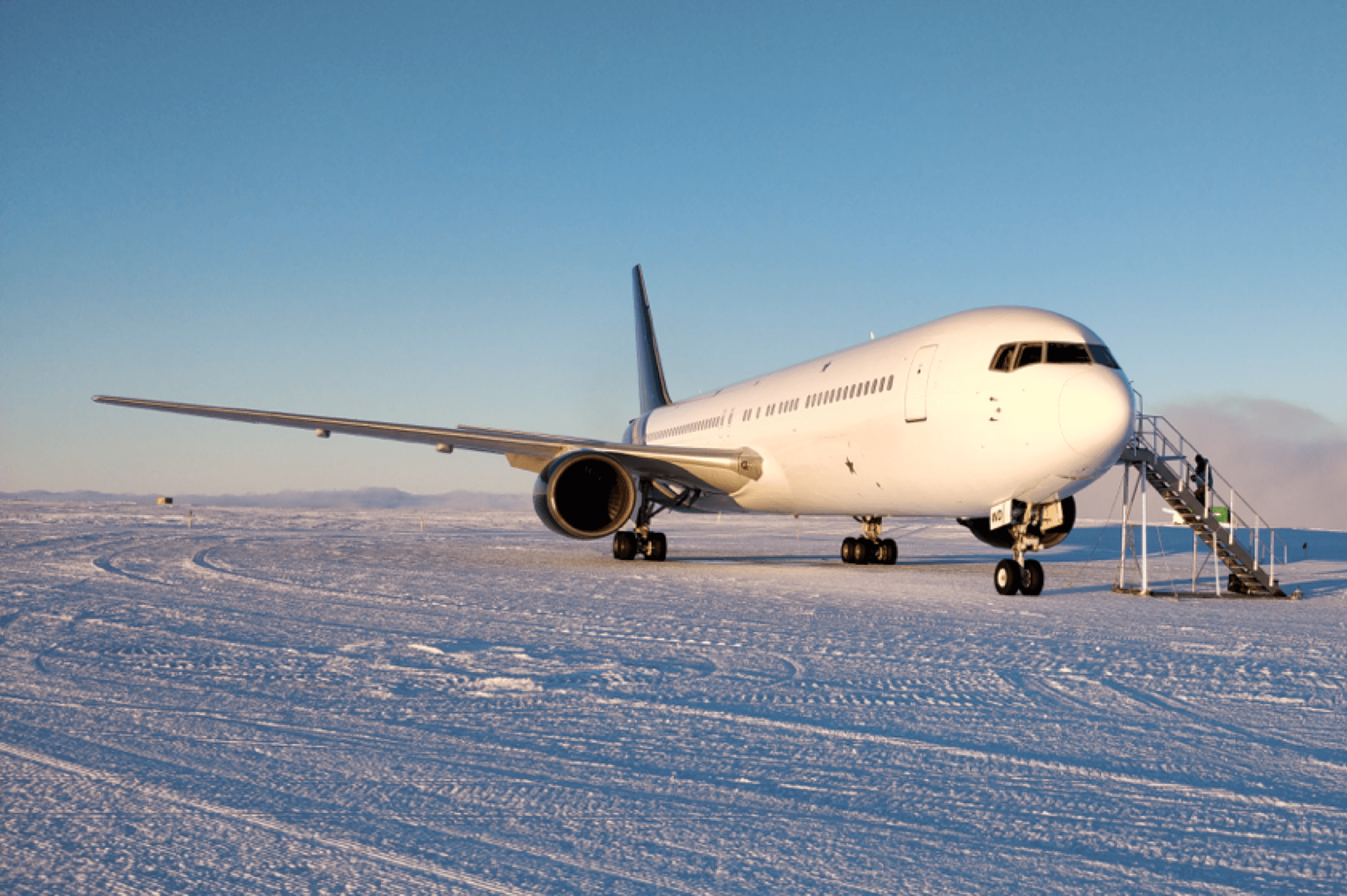 Between November 2019 and February 2020, Titan Airways operated a mini-series of…
Hurtigruten has worked with Titan on our winter regional programme to and from Norway for some time now. The negotiation, set-up and execution is always incredibly professional, flexible and friendly, resulting in great feedback from all clients. The support offered pre-, during and post-season has been of the highest level, which always gives us confidence in the full operation.
Hunt and Palmer Air Charter has had the privilege of working with Titan Airways ever since its inception more than 30 years ago. Titan matches our quest for perfection. We act on behalf of a large number of blue-chip organisations that demand the highest quality from us and our suppliers. If there is a better-quality product out there, I'd like to know who it is!
During the past 20 years, I have used Titan Airways many times. It is always my first port of call when sourcing an aircraft to charter. Most of my clients are well-travelled, discerning and expect high standards of safety and service. Titan never fails to deliver. Everyone at Titan has a positive, 'can do' attitude. I know I can trust them to provide an enjoyable, hassle-free flight experience.
We have been chartering Titan Airways aircraft for more than 20 years now and have always found Titan to be professional, knowledgeable and extremely flexible. The team consistently work hard to achieve all our clients' – sometimes bizarre – requirements!
It is always a pleasure to work with Titan Airways. From initial enquiry to the completion of flying, the support and assistance we receive throughout is to the highest standard and we look forward to continuing our excellent relationship over the coming years.
With a no-nonsense approach to business, a proactive attitude and a wide complement of fleet, you can be certain of Titan Airways' reliability.
I really appreciate Titan's ability to partner and find creative solutions. They are very adaptable in the development and planning phase, and the crew are professional, friendly and efficient in execution. They truly become an extension of our team.
With Titan Airways, we know we will always receive a high standard. Their product and hard work in making a charter successful is always second to none.
Thank you to everyone at Titan Airways for providing our customers with excellent in-flight service for so many years, as demonstrated by their NPS scores and guest feedback. The Titan team are easy to work with: they run a tight ship and are reliable for on-time operations in not-so-easy gateways in the northern-most Lapland and the Alps. I am delighted to count them as long-term partners.
Our Clients